---
Exploring the Relationship Between Spare Area and Performance Consistency in Modern SSDs
Posted: 03 Dec 2012 08:00 PM PST
When we reviewed Intel's SSD DC S3700 I started looking at consistency of IO latency, an area that Intel's latest controller specifically targeted for significant improvement. In our review of OCZ's Vector I took the same methodology and applied it to the current crop of high-end consumer drives. As I believe improving IO consistency is a good optimization practice for all SSDs, the hope is that we'll see improvements in this area on both client and enterprise focused drives.
In the comments thread for the Vector review, jwilliams4200 posted some very interesting data. The S3700 has 264GiB of NAND on-board but only exposes 186GiB of it (200GB advertised capacity) as user accessible storage, the rest is used as spare area to improve performance, consistency and endurance. Most client drives on the other hand only feature about 7% of their total NAND capacity set aside as spare area (256GiB of NAND, 238GiB of user storage). The obvious hypothesis is that a big part (if not all?) of the S3700's advantage in performance consistency is due to the large amount of spare area.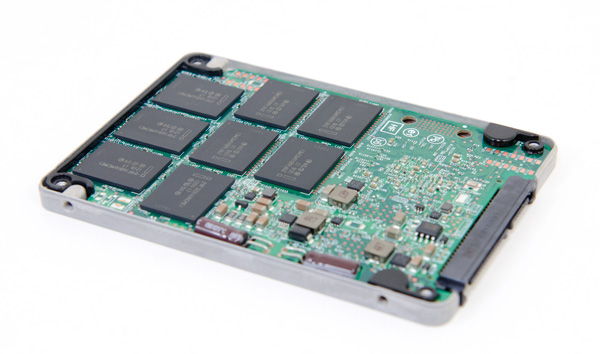 We've understood the relationship between spare area and write amplification for quite some time now. The real question is what's the relationship between spare area and IO latency/performance consistency.
To find out, I repeated jwilliams4200's tests. I took a bunch of 240/256GB drives and filled them to various percentages of their capacity, and performed our IO consistency test with an identical span of LBAs. The goal was to simulate worst case IO consistency while taking into account greater percentages of spare area. Read on for our analysis!
Posted: 03 Dec 2012 11:20 AM PST
This isn't major news, but I find the periodic updates to the 3DMark suite at least interesting if only to see what Futuremark is up to. They have released a trailer showing a portion of the next 3DMark, dubbed Fire Strike. Designed to push the envelope in terms of rendering quality and techniques, Fire Strike makes use of a variety of DirectX 11 features including tessellation, dynamic particle illumination and shadowing, smoke simulation using grid-based fluid dynamics, volume ray casting with shadows, and a wide variety of post processing effects including depth of field, blooms, distortions and various lens effects.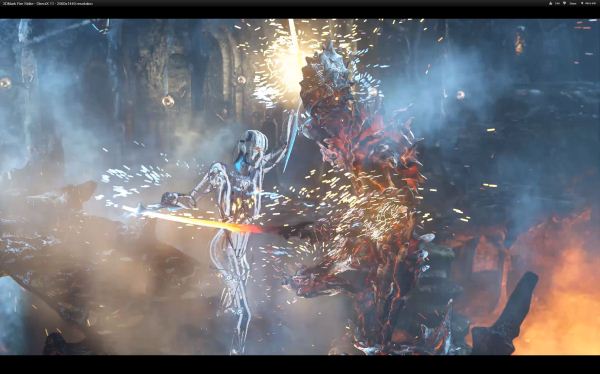 Futuremark didn't indicate the name of the next 3DMark release, but they're promising a release before the end of 2012 so the clock is ticking. It is designed to provide a unified benchmark suite for testing everything from tablets to notebooks to desktops, including support for Windows RT, Android, and iOS.
The Fire Strike benchmark is targeting the high performance desktops rather than tablets, with other benchmarks for DX10 and DX9 level devices. Cloud Gate will handle the DX10 duties, with Ice Storm being the cross platform "DX9" level test. On Windows, it will use a DX11 engine limited to DX9 level features, whereas Android and iOS will use OpenGL ES 2.0. The scores will be comparable cross-platform.
You can see the full 3DMark Fire Strike trailer on YouTube, and if you have a high-res qHD or qWXGA display you can even view it at the original resolution of 2560x1440 (albeit with compression artifacts). We should have the final release for testing and evaluation some time in the next month, and it will be nice to have another graphics test outside of GLBenchmark to add to our suite, especially since we'll have comparison points between the three major mobile OSes.
ASRock FM2A85X Extreme6 Review
Posted: 03 Dec 2012 08:00 AM PST
The answer to the question 'What makes a good motherboard?' can generate an alarming number of responses.  When a manufacturer starts with a new chipset, the idealized view is that they partition the market off into segments – system integrators, HTPC, gaming, enthusiast, overclocker, legacy et al, and then try and get a fixed number of SKUs to target each one but encompass several others.  This is not always true – design can be driven by sales of particular regions where certain features go down well, for example in the Chinese Internet Café market only one HD video output is needed.  Today we look at the ASRock FM2A85X Extreme6, the high-end ASRock solution to Trinity.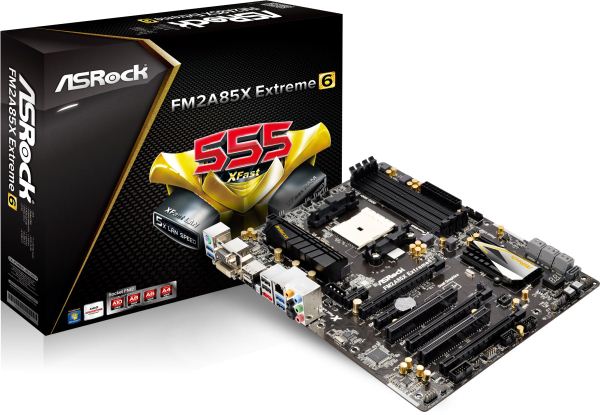 The AnandTech Podcast: Episode 12
Posted: 03 Dec 2012 06:59 AM PST

Today's podcast covers two major topics: the rumored BGA-only version of Intel's Broadwell (2014/2015) CPU and Qualcomm's disclosures at its recent analyst day. The Broadwell BGA topic spawned a pretty big discussion about the future of the DIY desktop PC market, including speculation about the return of software unlockable CPU upgrades. On the Qualcomm side, Brian gives us the first details of the upcoming Krait 300 core.
The AnandTech Podcast - Episode 12
featuring Anand Shimpi, Brian Klug & Dr. Ian Cutress
iTunes
RSS - mp3, m4a
Direct Links - mp3, m4a
Total Time: 1 hour 23 minutes
Outline - hh:mm
Broadwell BGA Discussion - 00:00
Qualcomm Updates - 00:52
As always, comments are welcome and appreciated. 
You are subscribed to email updates from AnandTech
To stop receiving these emails, you may unsubscribe now.
Email delivery powered by Google
Google Inc., 20 West Kinzie, Chicago IL USA 60610