---
Logitech G710+ Mechanical Keyboard and G600 MMO Mouse Review
Posted: 08 Oct 2012 09:01 PM PDT
Given just how long Logitech has been a vendor of all manner of desktop peripherals, it may come as a surprise that they've taken this long to release a keyboard with mechanical switches. Historically Logitech keyboards have employed membrane switches across the board, but Cherry MX mechanical switches have been picking up quite a bit of steam among enthusiasts lately. Mechanical keyboards are traditionally a fair sight more expensive than membrane-style keyboards owing to the spring-actuated switch in every single key, but the tactile feedback, durability, and overall comfort is undeniable. Consumers have largely spoken, and now Logitech is answering with the G710+.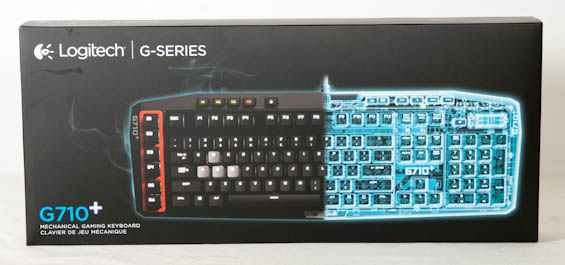 At the same time, Logitech has also released an MMO-oriented mouse alongside growing ranks like Corsair's M90 and Razer's Naga. MMO mice are remarkable for including a staggering number of configurable buttons on the left side of the mouse, beneath the thumb, but with varying degrees of success. Ironically, with the G600, Logitech may very well have produced an MMO mouse so intuitive that its cavalcade of hotkeys could easily replace a more complex gaming keyboard.
Toshiba Satellite U845: Ultrabooks Go Mainstream
Posted: 08 Oct 2012 02:00 PM PDT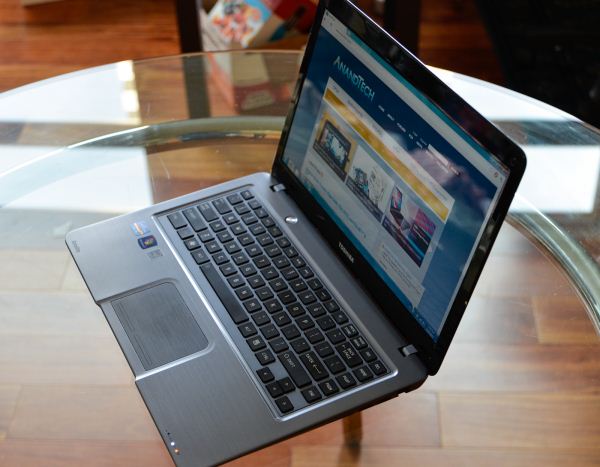 At CES, Toshiba showed us its forthcoming 14" Ultrabook, a system that they said would debut alongside Ivy Bridge in Q3. At the time, it was overshadowed by their new tablets (which hit the market recently as the Excite series), but true to their word, Toshiba dropped off their new 14" Satellite U845 Ultrabook in our labs earlier this month and gave us a chance to take a look at it. It's one of the new "budget" Ultrabooks, which hit the low end of Intel's Ultrabook spec for around $800, with designs that are still very thin and light but typically not as premium as class headliners like the Samsung Series 9 and ASUS Zenbook Prime. It's a breed that includes the Samsung Series 5 Ultra, HP's new Envy 4t and 6t Ultrabooks, the Sony VAIO T13, and Lenovo's U310/410. How does Toshiba's Ultrabook stack up against them? Read on to find out.
Samsung SSD 840 (250GB) Review
Posted: 08 Oct 2012 09:14 AM PDT
Samsung has been making steady progress in becoming one of the major players in the consumer SSD market. Even before the SSD 470, Samsung was a major player in the industry with their mostly OEM SSDs, but this took a dramatic change when the SSD 830 was released. Samsung never really marketed the SSD 470, even though it was a reasonable competitor back at its launch. The SSD 830 was Samsung's first SSD that really received media and consumer attention, and for good reason: it was one of the best consumer SSDs on the market.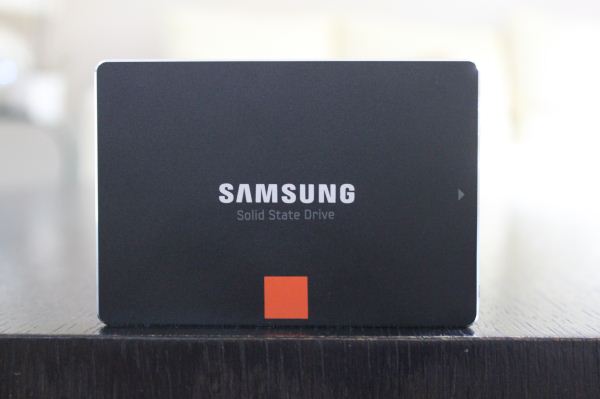 With the 840 and 840 Pro, Samsung took a big step forward in marketing. Instead of hosting a regular press release and providing reviewers with the drives, Samsung flew around 70 media representatives from all around the world to Seoul, South Korea for their Global SSD Summit. Samsung spent two days talking about their new drives, including several live demos and presentations on Samsung's future plans. For the first time, Samsung also opened the doors of one their NAND manufacturing plants to media and we were allowed to meet with some of their engineers in person and ask questions about their NAND and SSDs.
We have already reviewed the 840 Pro, but Samsung did not sample the regular 840 until the Summit. I started testing the 840 right after I got back from Seoul and I was able to provide you with some preliminary benchmarks shortly after, but today we're back with the full review. Is the 840 really as good as the early benchmarks show? Read on and find out!
You are subscribed to email updates from AnandTech
To stop receiving these emails, you may unsubscribe now.
Email delivery powered by Google
Google Inc., 20 West Kinzie, Chicago IL USA 60610